Our Favorite Pie Iron Recipes
Our family loves making special summer memories cooking outside, especially around the fire pit! We enjoy the traditional hot dogs and marshmallows, but pie iron sandwiches have quickly become a highlight. Keep reading to learn how easy it is to make some of our favorites!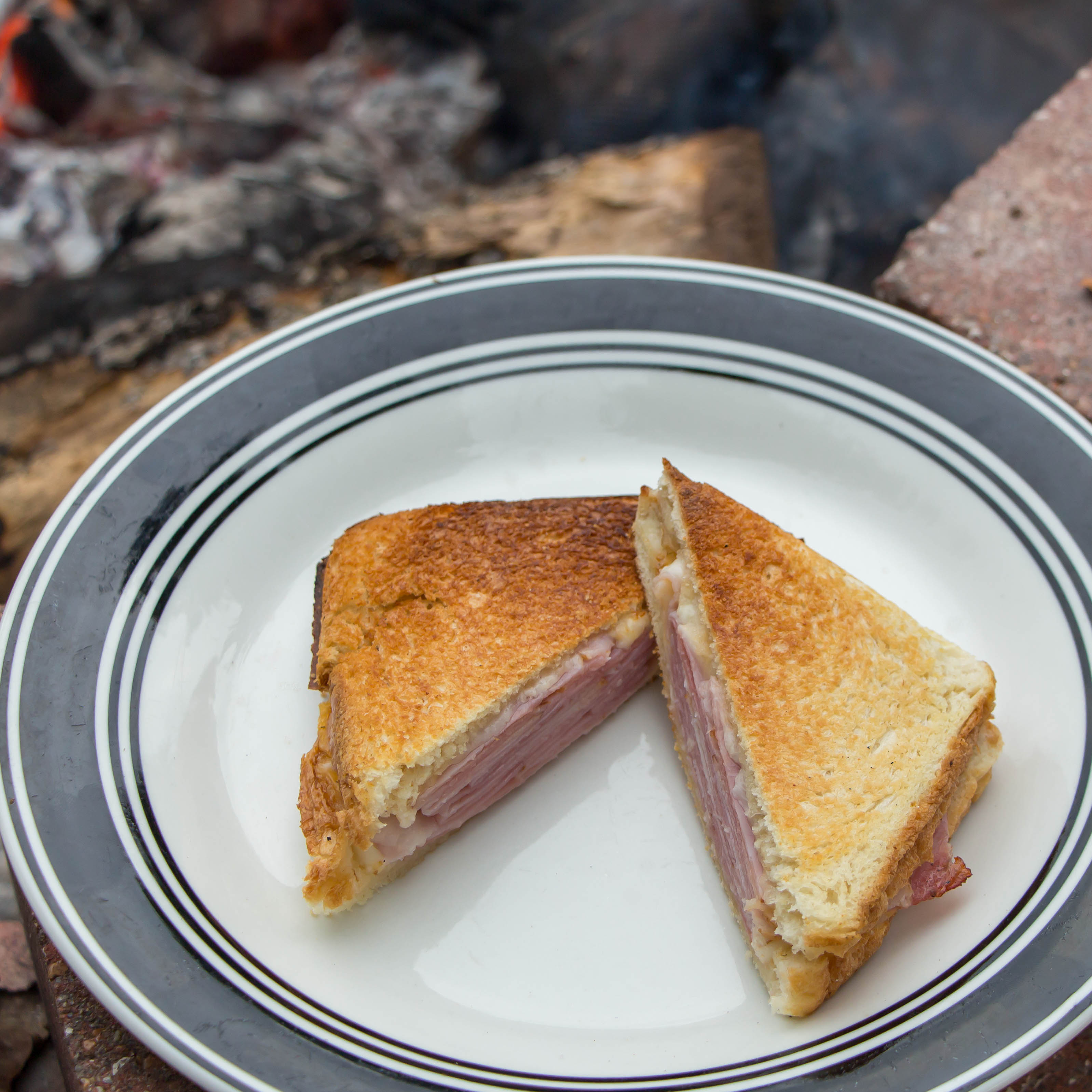 Open pie iron and spray both halves with cooking spray - we prefer Vegalene.
Place a slice of bread on each side of the iron.
Layer all ingredients on one side.
Gently flip over the other side to close the iron, ensuring all the bread is inside.
Place on hot coals. Try to have the iron as flat as possible, otherwise it will not cook evenly.
Times vary depending on how hot your fire or pie iron is. Be sure to check it periodically, and flip to cook both sides evenly.
Transfer onto a plate and enjoy. Contents will be hot!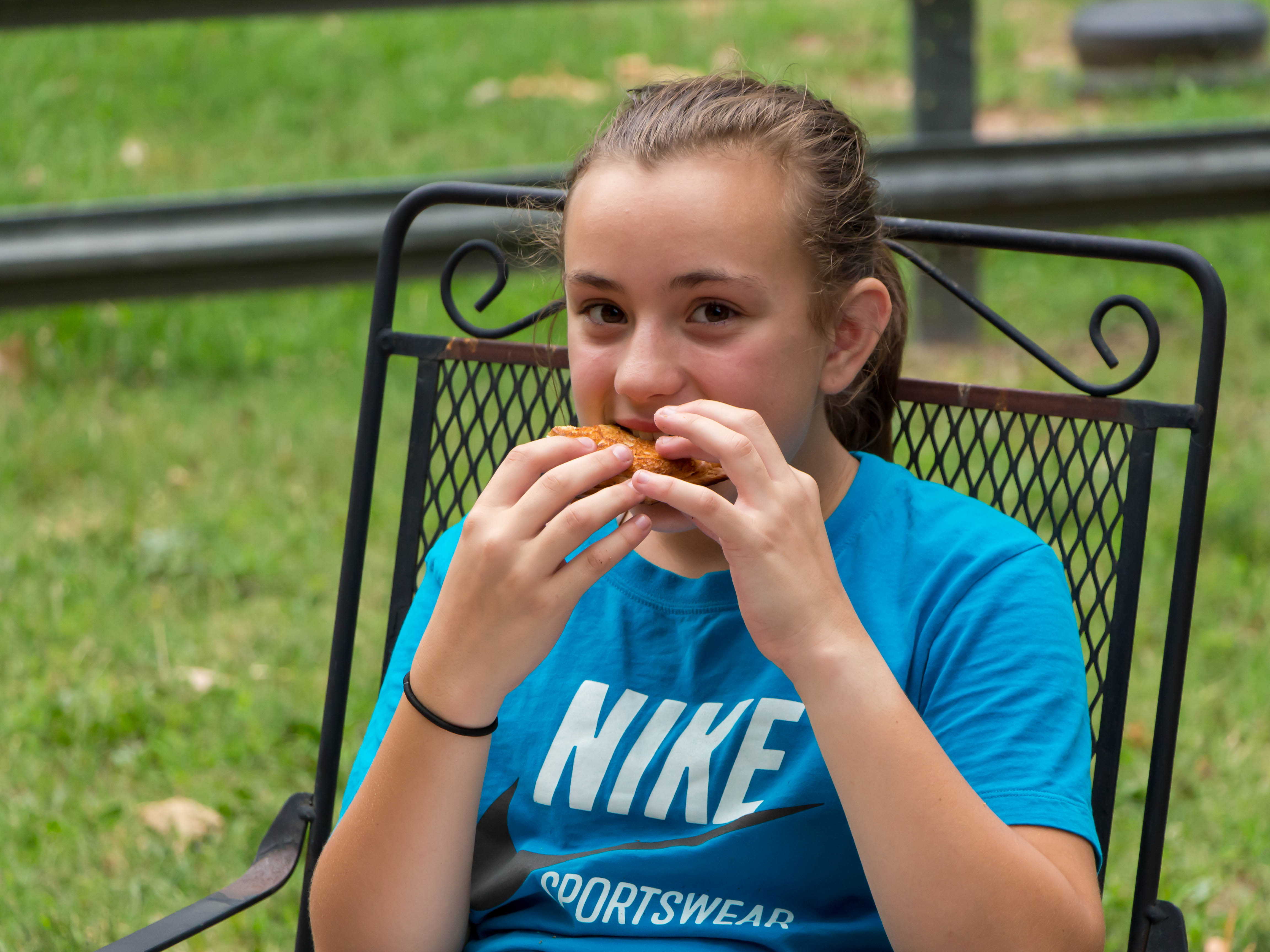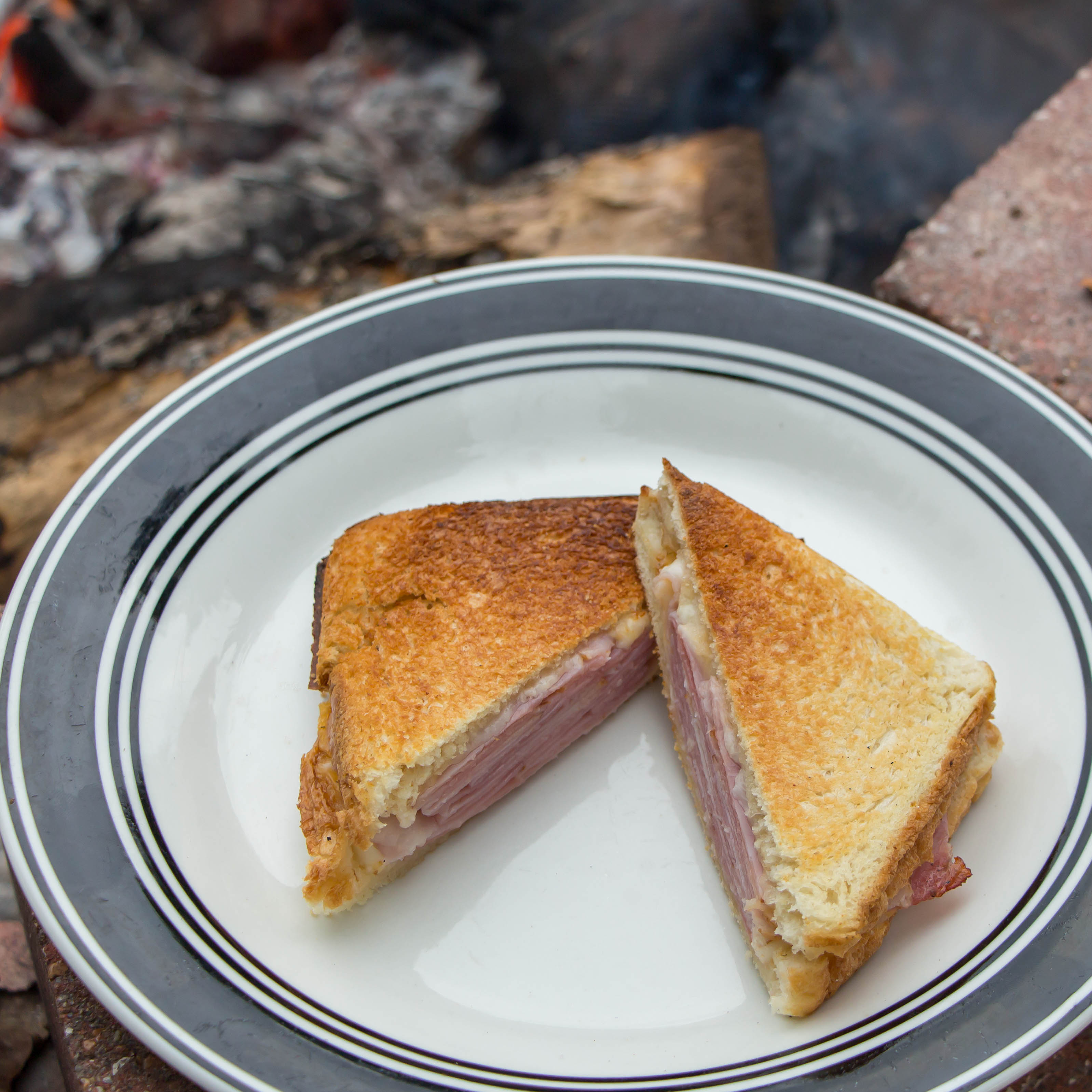 Two slices Swiss cheese
Several slices Off the Bone Ham
Place a slice of cheese on the bread, followed by the ham, then the other slice of cheese. Close, cook, and enjoy!
You can take the flavor up a notch by adding honey mustard and Muester Jalapeño cheese! Or, change it up with your favorite meats and cheeses.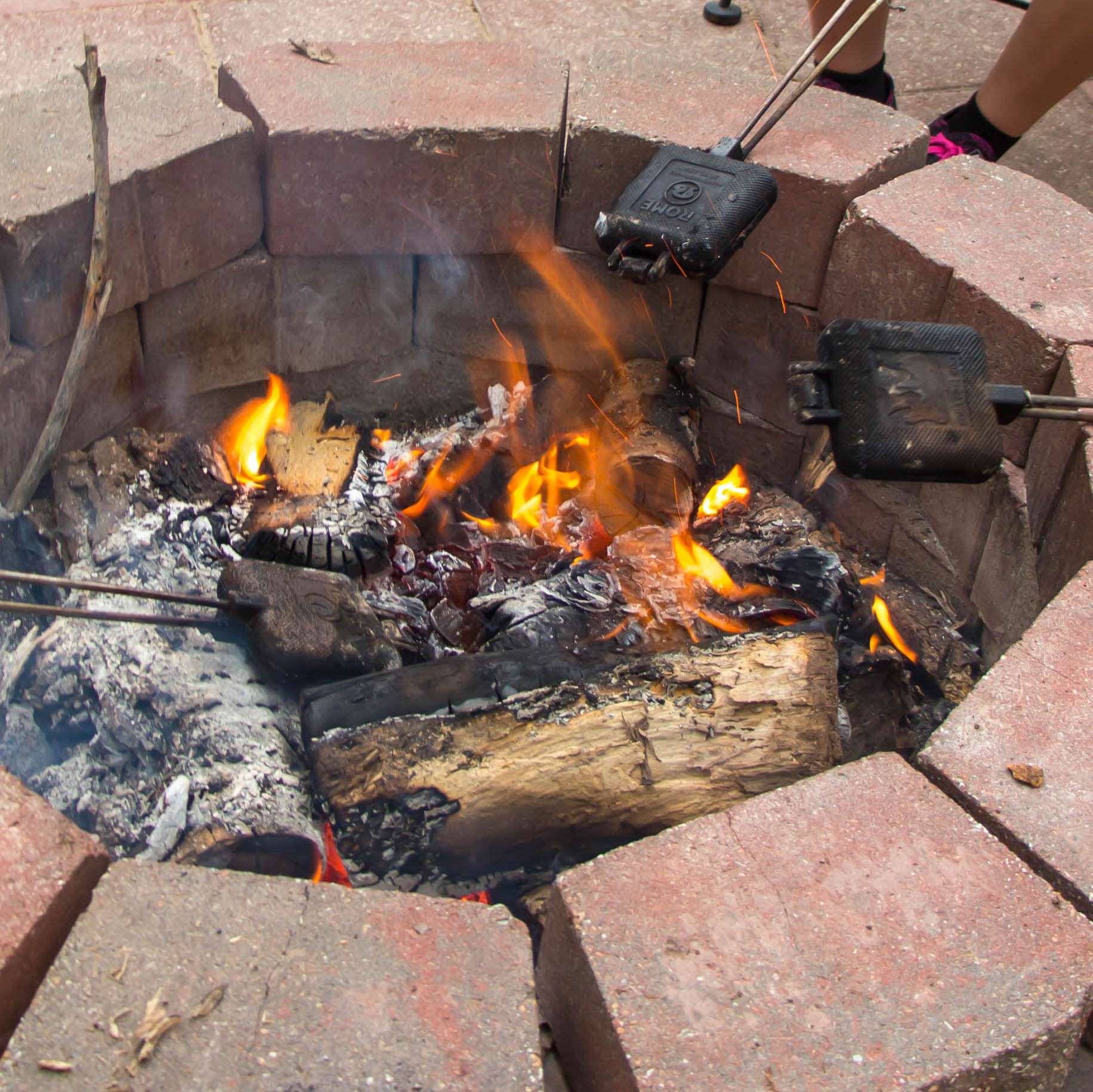 Pizza sauce
Cooked ground beef or sausage
Pepperoni
Shredded cheese
Choice of vegetables: mushrooms, onions, peppers, etc.
Spread pizza sauce on bread. Add toppings as desired. Close, cook, and enjoy!
GB Fruit Pie Filling Tube: apple, cherry, red or black raspberry, blueberry, peach, and more!
Optional - Additonal GB Pie Filling Flavors: cream cheese, caramel, lemon, chocolate
Cut the tip off the tube, squeeze your desired flavors on the bread Close, cook and enjoy!
Glenda's favorite is Raspberry Cream Cheese, or try Caramel Apple!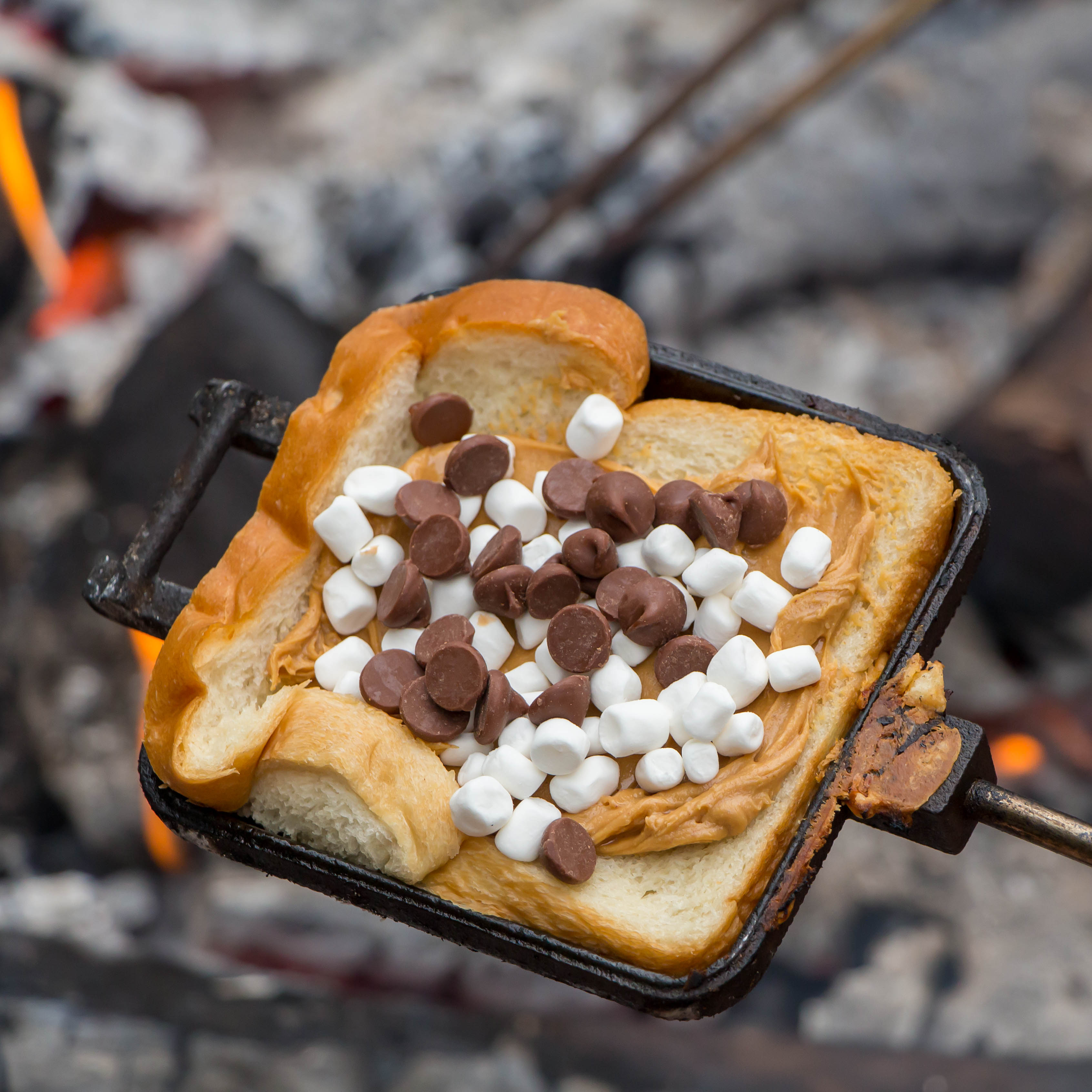 Milk chocolate chips
Micro mini marshmallows
Creamy peanut butter
Spread the bread with peanut butter. Sprinkle marshmallows and chocolate chips over the top. Close, cook, and enjoy!
Pie irons, also known as camp cookers, pudgy pie irons, or sandwich cookers, may be found at outdoors and camping stores, or may be ordered online. Rome brand is excellent, but any heavy cast iron will evenly distribute heat for consistent cooking.
Season your irons before first use for best results, and reseason as needed to prevent food sticking. Many pie irons come pre-seasoned; consult your manufacturer's instructions.