A quick snack great afternoon snack!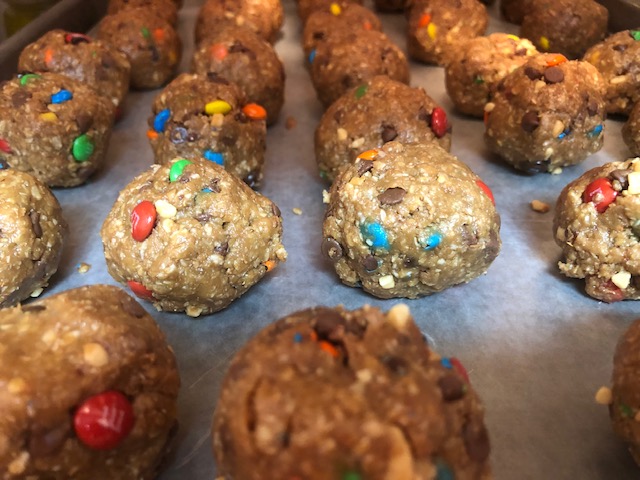 3 Cups Quick Oats 1 Cup Ground Flaxseed (golden or brown)
1 1/2 Cup Chunky Peanut Butter 3/4 Cup Mini Milk Chocolate Chips
1/2 Cup Wheat Germ 1 Cup Tuckerbee's Raw Honey
2 tsp Vanilla 1 Cup Mini M&Ms
Mix all ingredients together. Then form into balls. Place in refrigerator to chill for approximately 30 minutes. Store in the refrigerator.