Christmas Gift Boxes
This holiday season, we are excited to introduce exclusive gift boxes. Let our elves help you cross gifts off your list at lightning speed! These boxes are perfect for employees, teachers, delivery drivers, and neighbors. From gourmet snacks to our favorite pre-packaged goods, we have something for everyone.
Choose From Two Convenient Options
Glenn's Boxes
Purchase any of our boxes below through the month of December while supplies last. If you'd like a larger quantity, please call or come in and we'll be happy to accomodate you as supplies allow.
Build Your Own
If you prefer a hands-on approach, we will have a gift box station set up by the Deli throughout the month of December that you can use to craft your own gift. You can purchase a box and filler paper for $4.99, then choose your own gift to fill it!
Glenn's Exclusives
These boxes were hand-curated by our staff and are sure to please everyone on your list. Order today to reserve your boxes! Gift boxes will also be available in limited quantities in December while supplies last.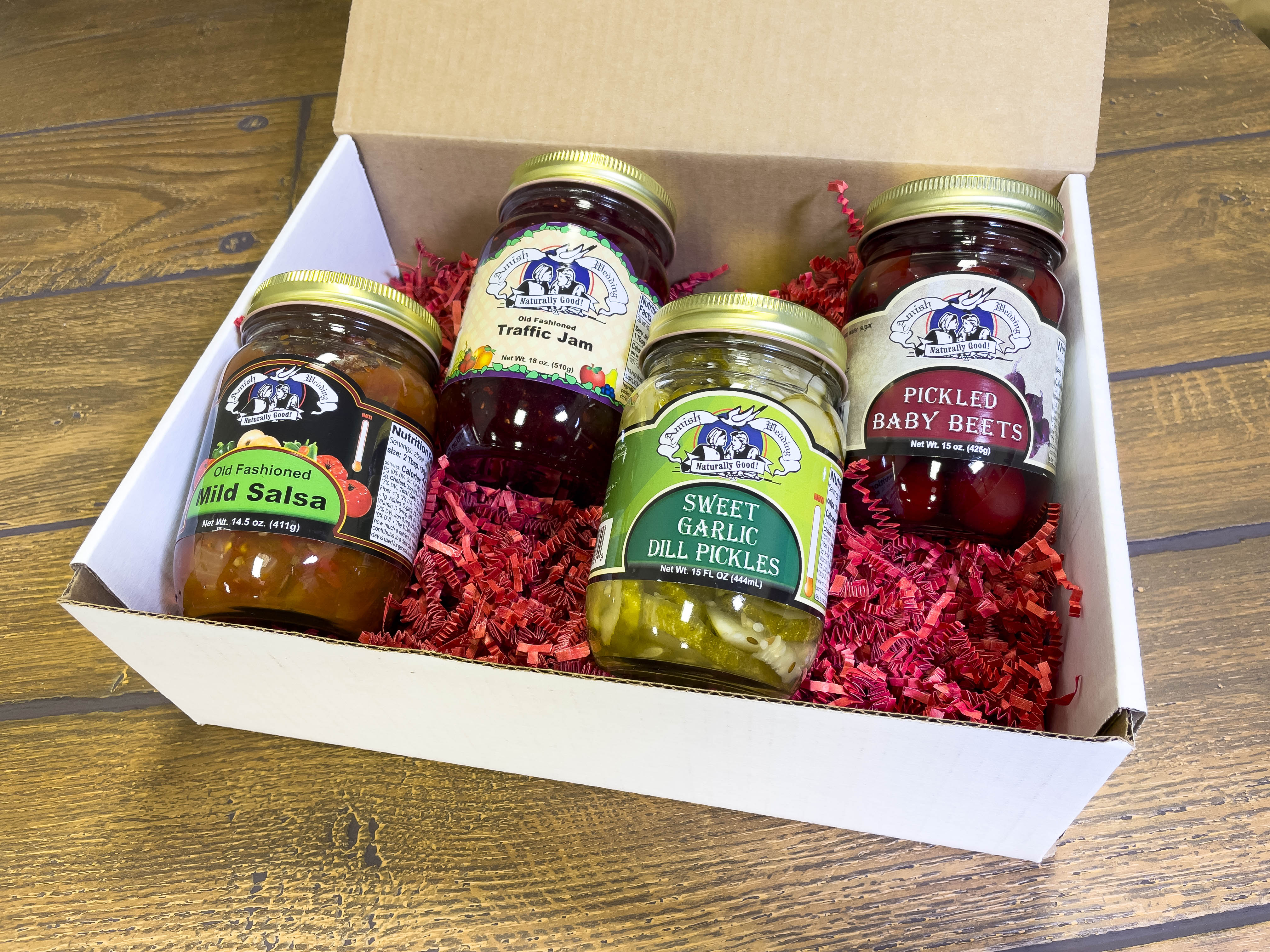 Jar Goods Box
Four pints of our most popular Amish wedding products.
TRAFFIC JAM • MILD SALSA • PICKLED BABY BEETS • SWEET GARLIC DILL PICKLES
$29.99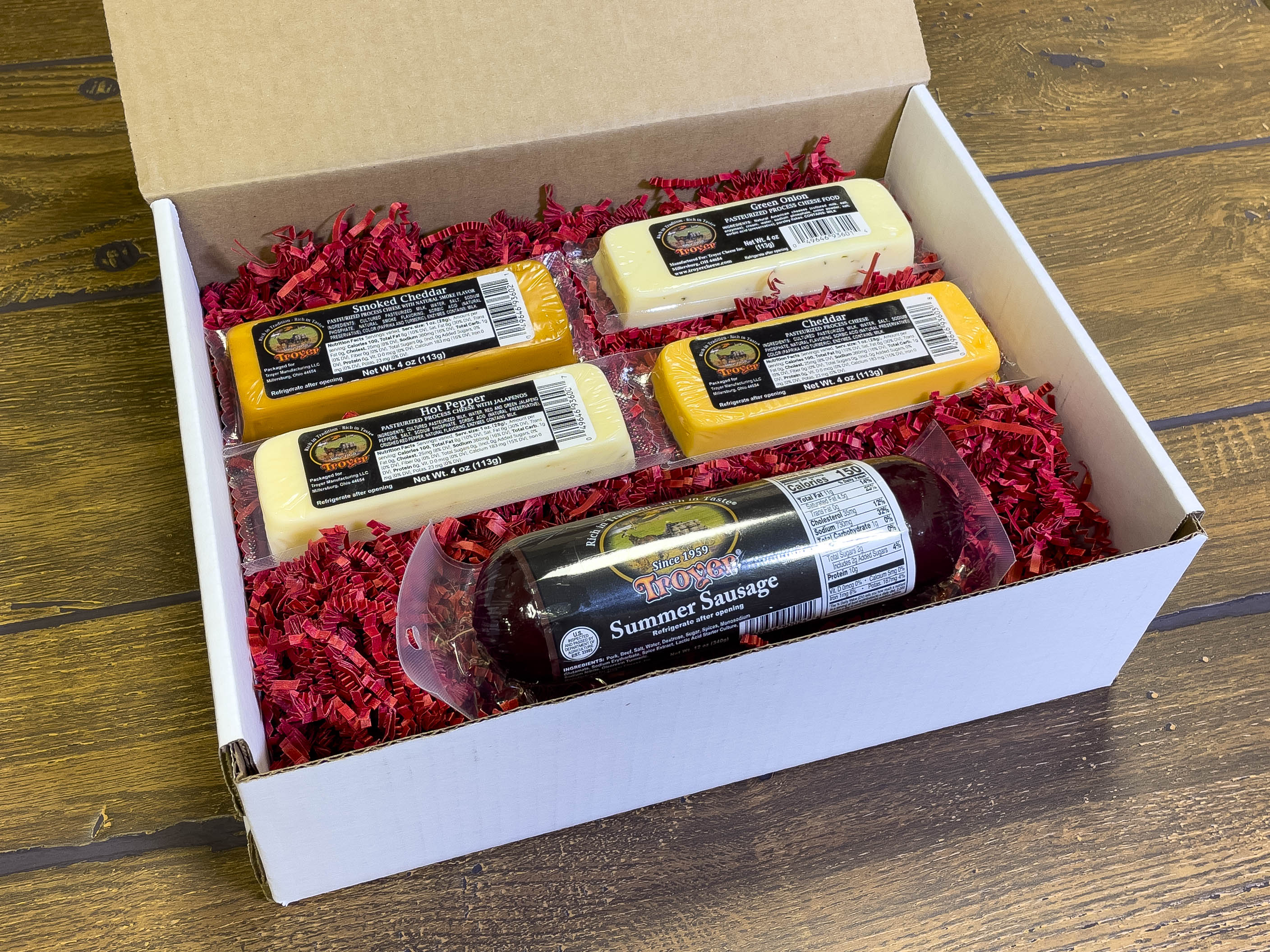 Meat & Cheese Box
An assortment of delicious Troyer shelf-stable meats & cheeses.
CHEDDAR CHEESE • HOT PEPPER CHEESE • GREEN ONION CHEESE • SMOKED CHEDDAR CHEESE • SUMMER SAUSAGE
$24.99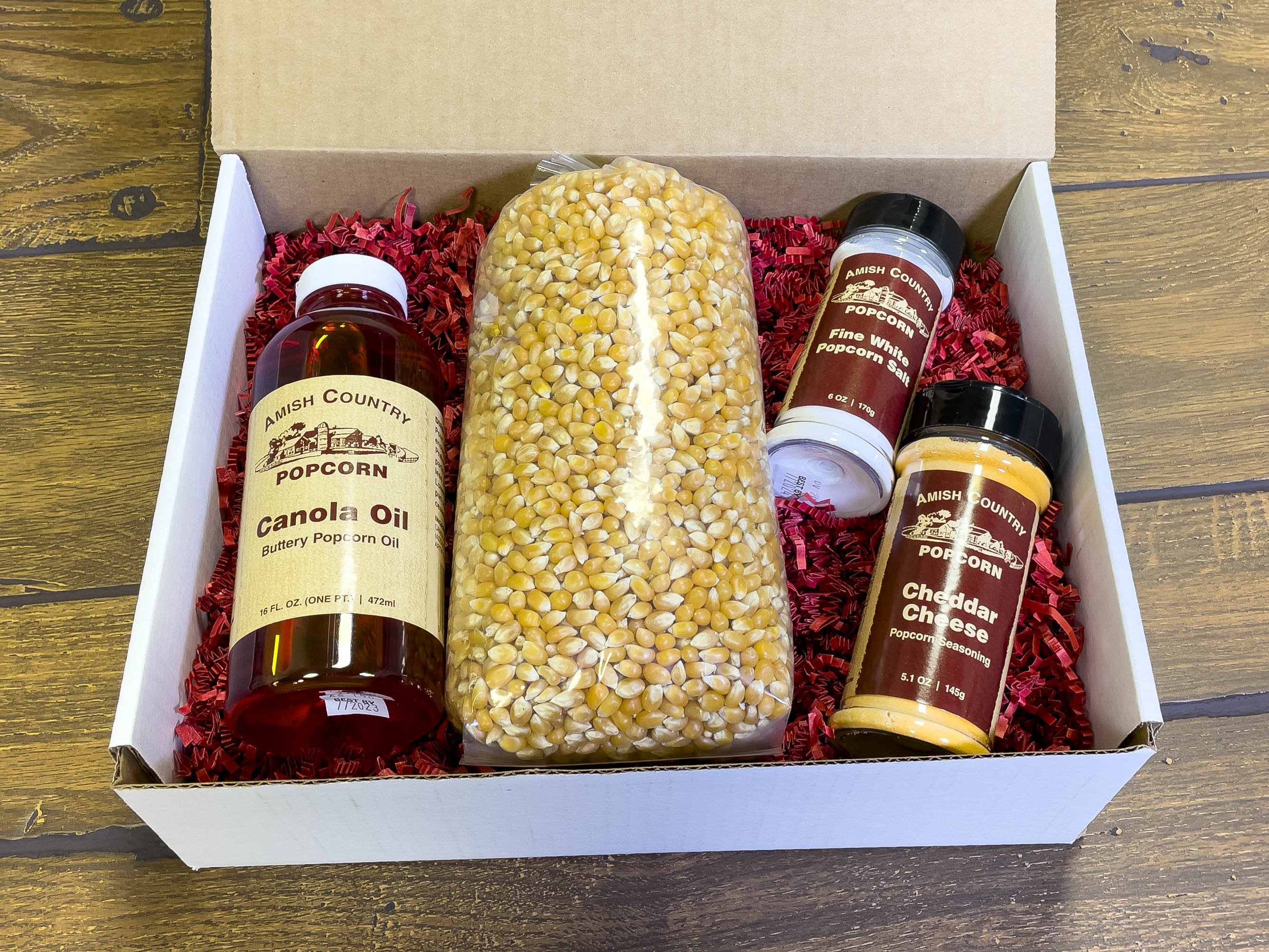 Popcorn Box
Our famous Weaver Gold popcorn paired with the perfect toppings.
1 QT WEAVER GOLD POPCORN • CHEDDAR CHEESE SEASONING • FINE WHITE POPCORN SALT • CANOLA BUTTERY POPCORN OIL
$19.99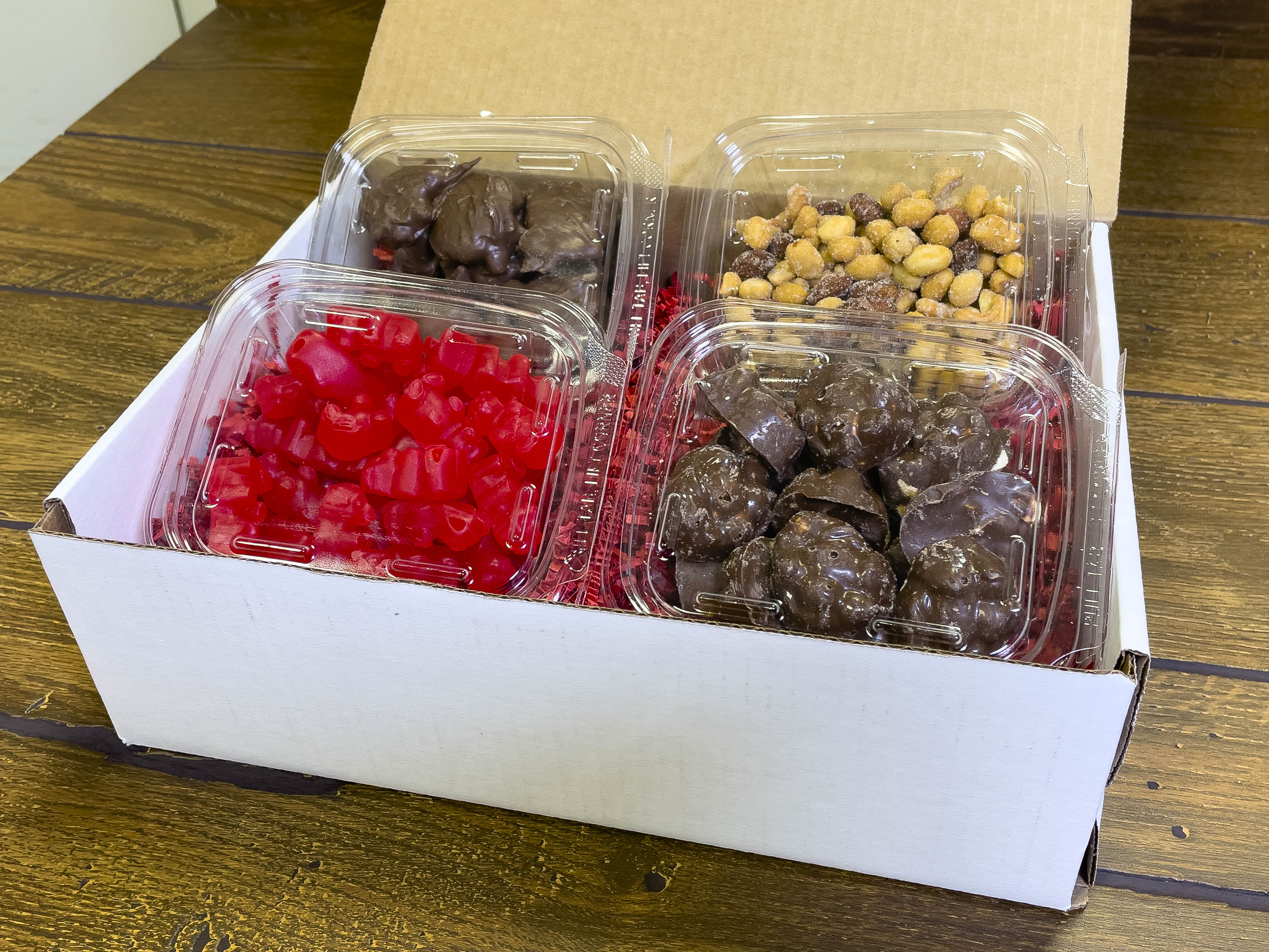 Candy & Nut Box
A festive assortment of treats for a delicious sweet and salty snack.
ZACHARY CINNAMON BEARS • CHOCOLATE CARAMEL PATTIES • HONEY ROASTED NUT MIX • MILK CHOCOLATE PEANUT CLUSTERS
$24.99
Call 620.662.2875 or visit us in the store to place your order.