Norpro
Corn on the Cob Accessories
June 11 is National Corn on the Cob Day! With innovative tools like corn cutters, corn holders, and a butter spreader, enjoying fresh corn has never been easier!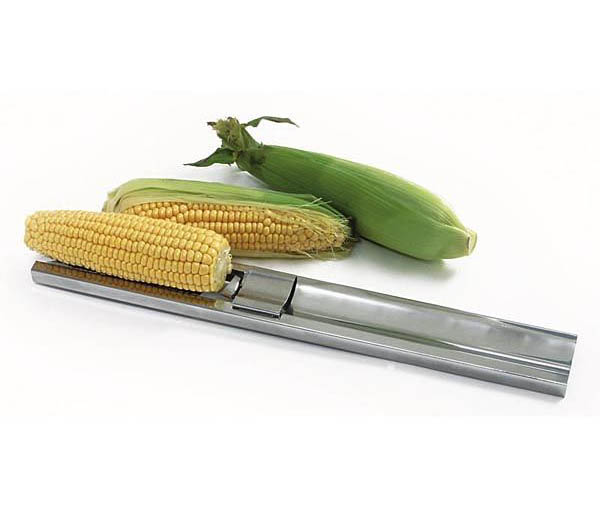 Corn Creamer / Cutter
The stainless steel adjustable straight edge removes full corn kernels from the cob. Cuts, shreds and scrapes whole kernels from the cob uniformly. Specially designed to release the natural, sweet, flavorful juices. Great for preparing your fresh summer corn for canning, freezing and storing. Ideal for the perfect cream style corn.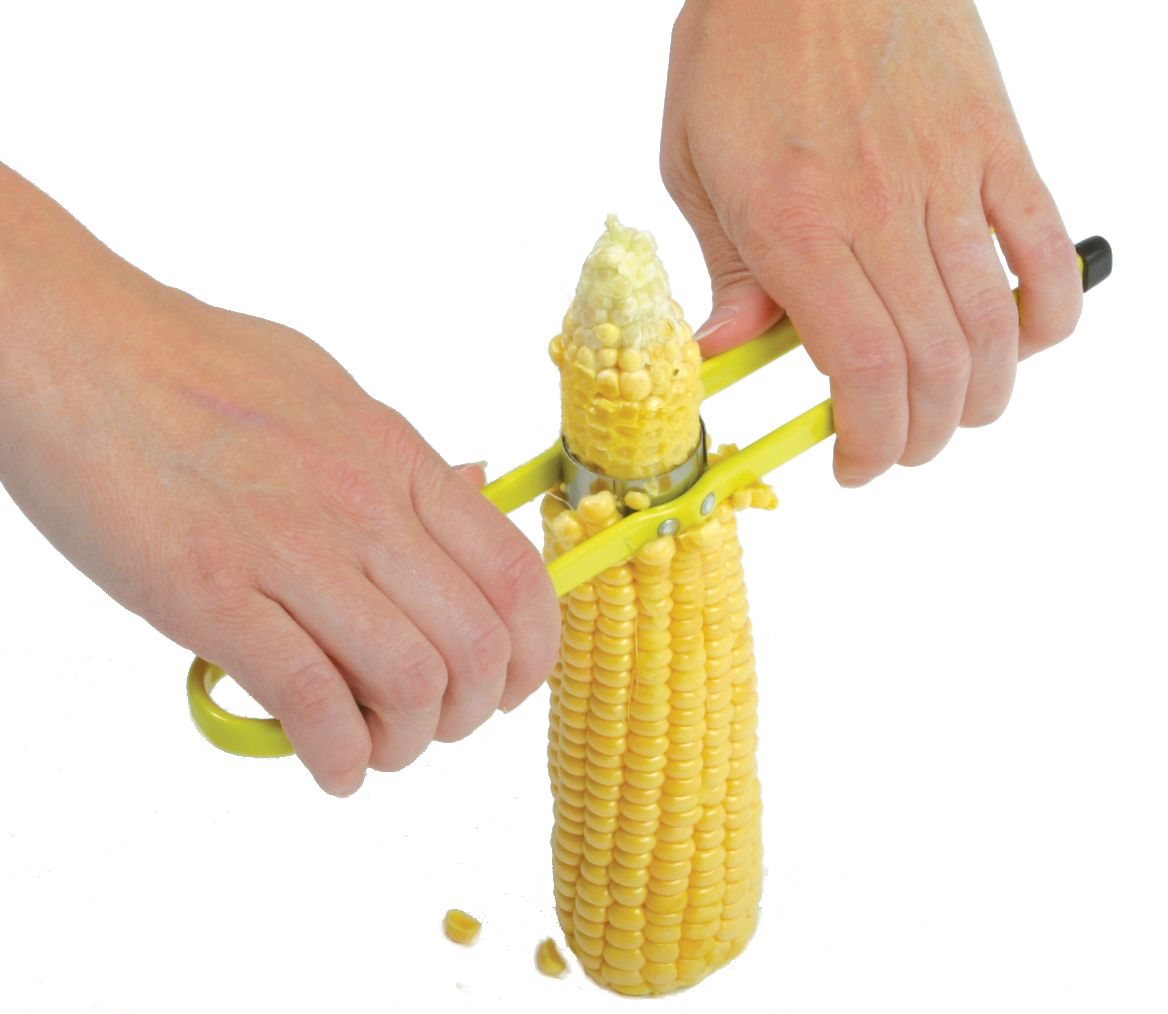 Corn Cutter
Cut kernels of corn from the cob in one easy downward motion. Cutter will expand or contract depending on the diameter of the ear of corn.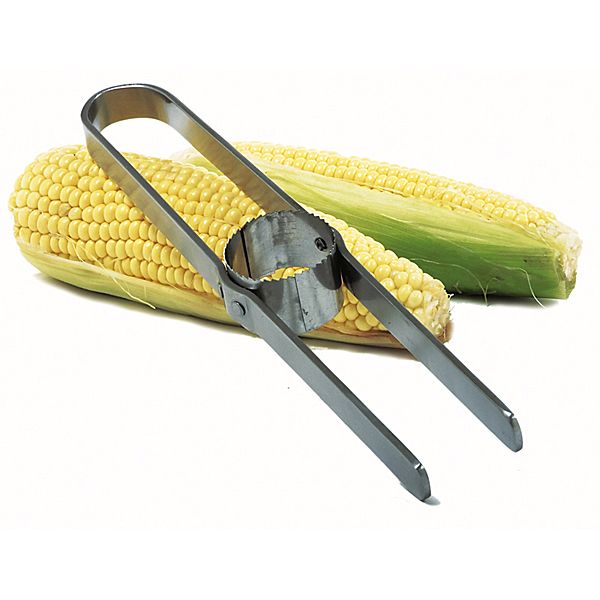 Deluxe Corn Cutter
Cutting corn off the cob has never been easier, just slip the stainless steel circular cutter over the end of the cob and in one quick stroke you'll slice every tender, sweet kernel right off the ear.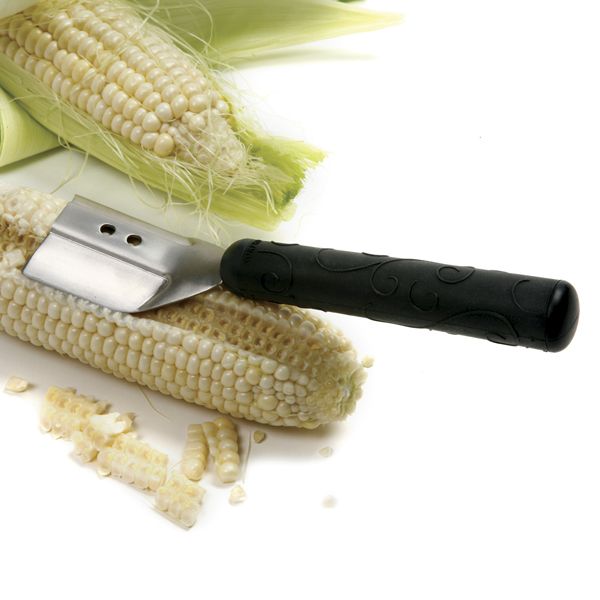 Grip-Ez Corn Cutter
Cut whole rows of corn in one smooth motion. Ideal for any size corn cob. Uniform, even corn without mess or splatter. Comfortable, secure grip for maximum strength and control. Perfect for canning, chowder, salsa, relishes, creamed corn and more. Solid stainless steel construction.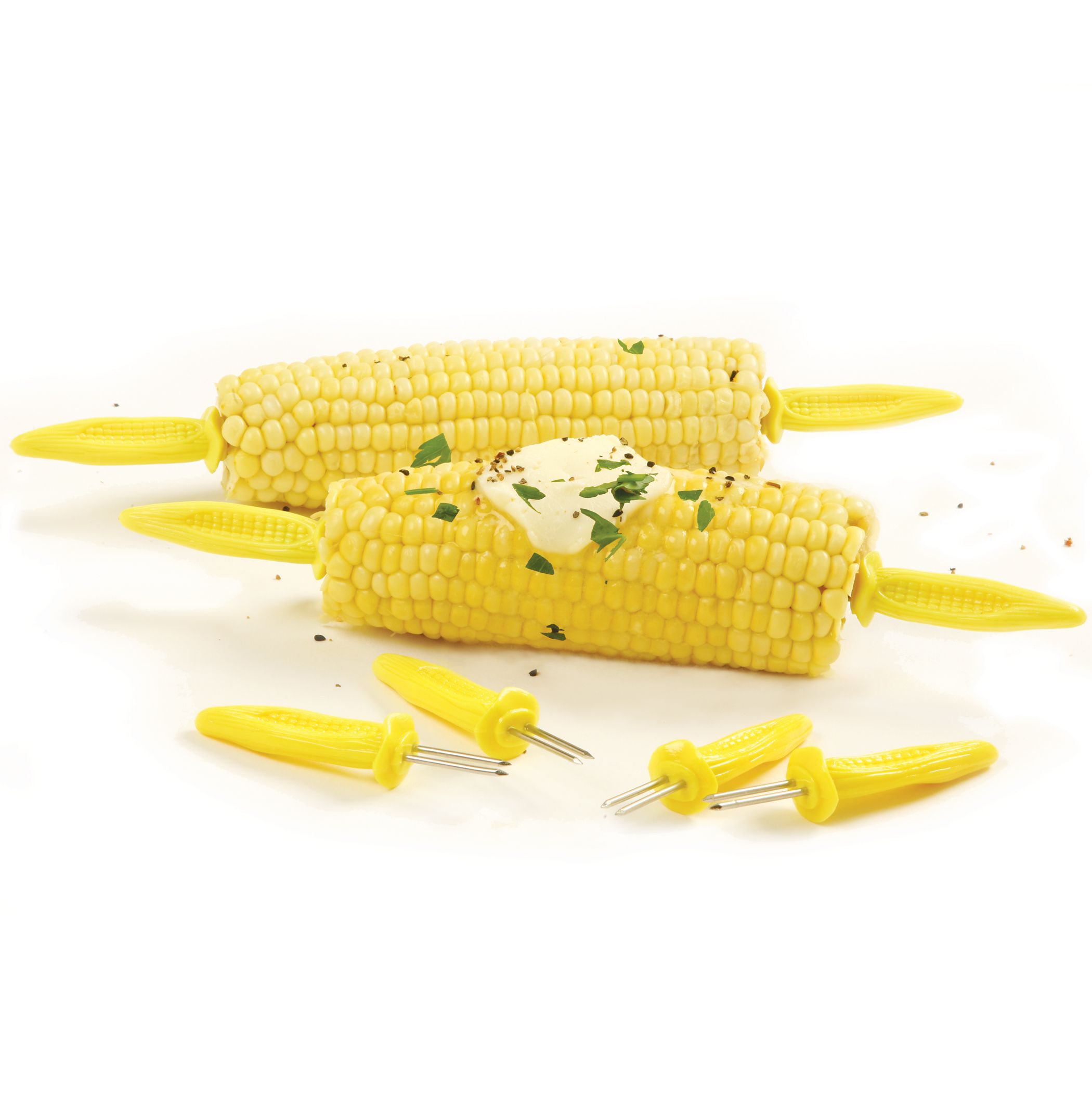 Corn Holders, set of 8
Push the prongs on either end of the corn cob. No more burnt fingers. Makes eating corn on the cob easy.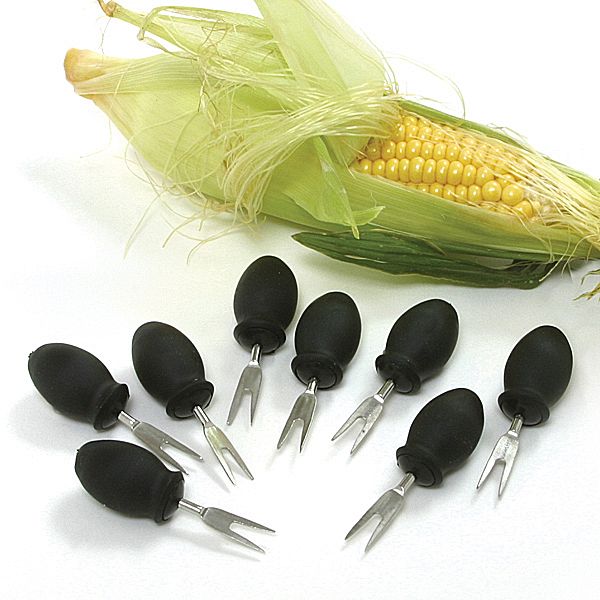 Grip-Ez Corn Holders, set of 8
Eight deluxe corn holders with non-slip, heat resistant, comfort grip santoprene handles with stainless steel prongs.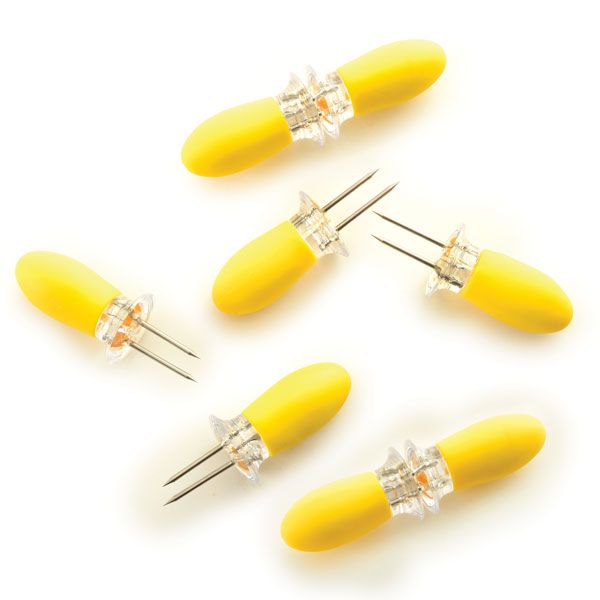 Interlocking Corn Holders, set of 8
Makes eating corn on the cob easy. Push the prongs on either end of the corn cob. Eat your corn on the cob without burning your fingers and keep the butter off of your hands. Perfect for barbeques and picnics. Heavy duty steel prongs interlock for safe storage.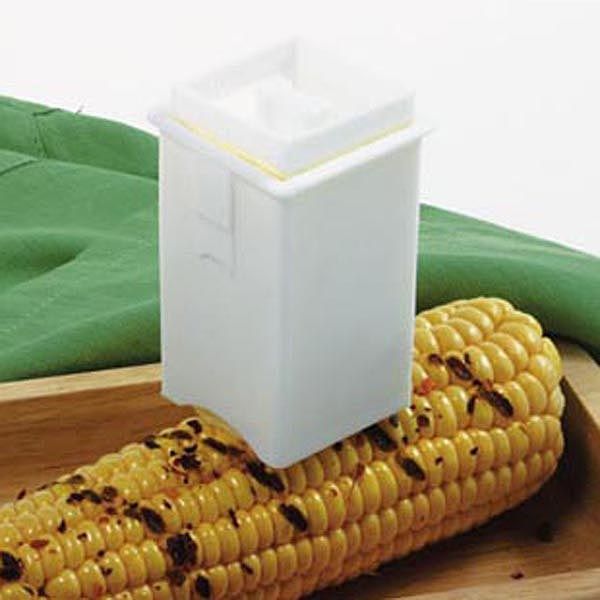 Butter Spreader
Convenient, fast and easy to use! No need to dirty a knife or butter dish, simply use the Norpro Butter Spreader to quickly and easily spread butter on bread, toast, muffins, pancakes, & perfect for corn on the cob! Also great for greasing up pans for baking! Includes a cap to seal so you can store the butter for the next time you need it.