Draw your family together around the love of cooking
Hot New Cookbooks
Bring your loved ones together with nourishing, family-friendly recipes. This amazing lineup of new cookbooks is full of healthy meals, traditional favorites, and plenty of motivation and instruction for the next generation of home chefs!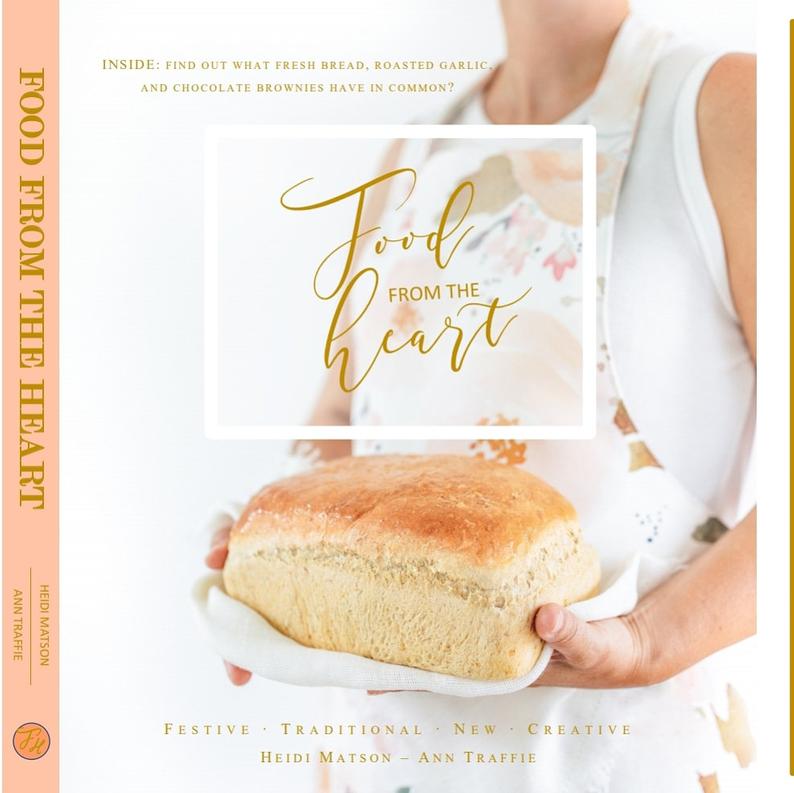 Food From the Heart
Heidi Matson & Ann Traffie
We are two sisters who pursued our dreams of writing a Cookbook. Food from the Heart was created from our hearts with a passion for cooking good food, entertaining family and friends, and finding beauty in our every day lives! This book has eighty some recipes full of flavor and humor. And with almost a picture for every one, you will be drooling and ready to fill out that weekly meal plan. All recipes are original to us and we hope you enjoy them. Happy Cooking!
Rustic Joyful Food: My Heart's Table
Danielle Kartes
My Heart's Table showcases rising Seattle food star Danielle Kartes's uniquely homey and delicious recipes, contains heartfelt stories from the former restaurateur, and reinforces the message that life, regardless of the challenges, is good right now, no matter what. With a focus on hearth, home, family, and connecting with the people you love, Danielle's from-the-heart creations will help you build memories around the table that last a lifetime.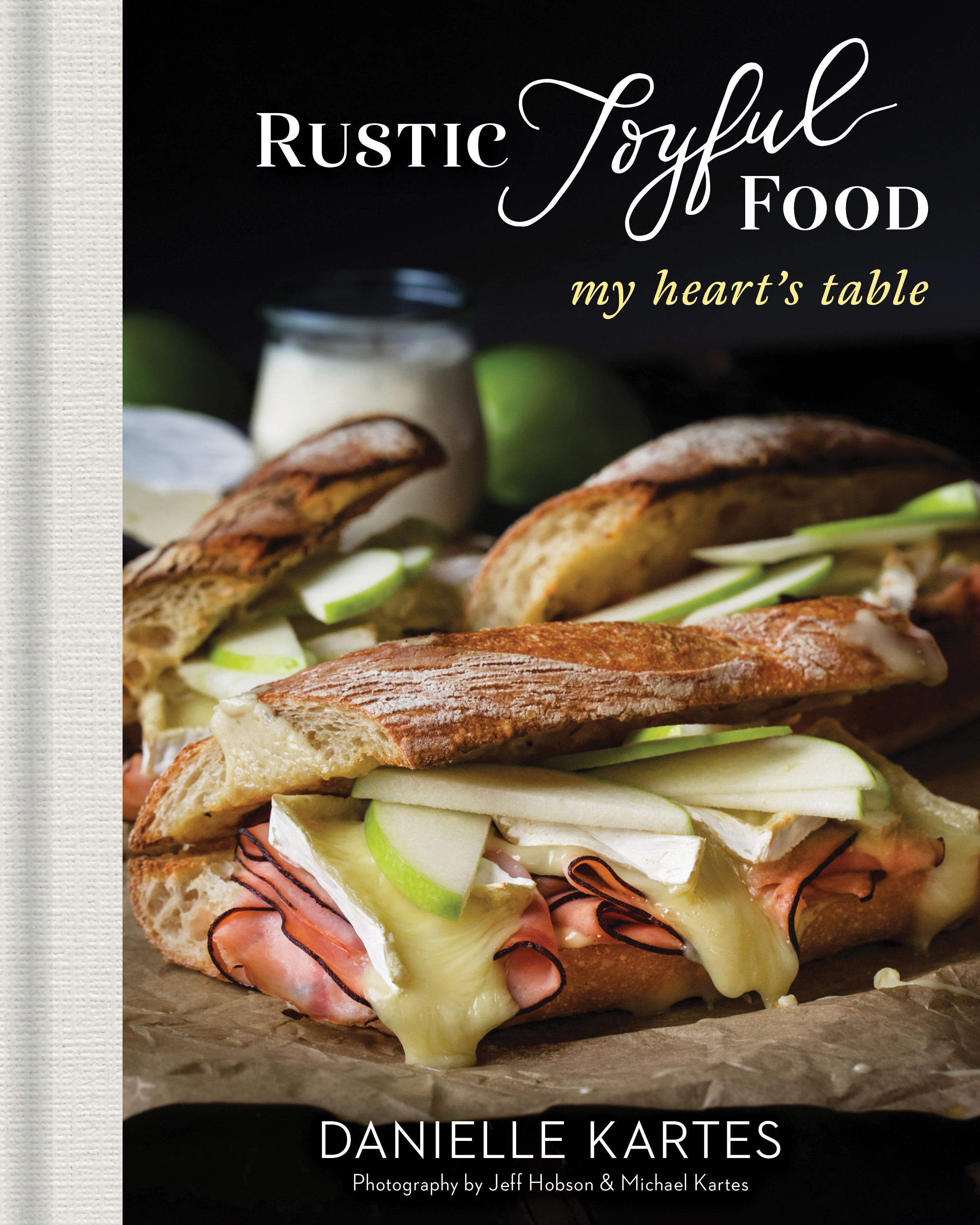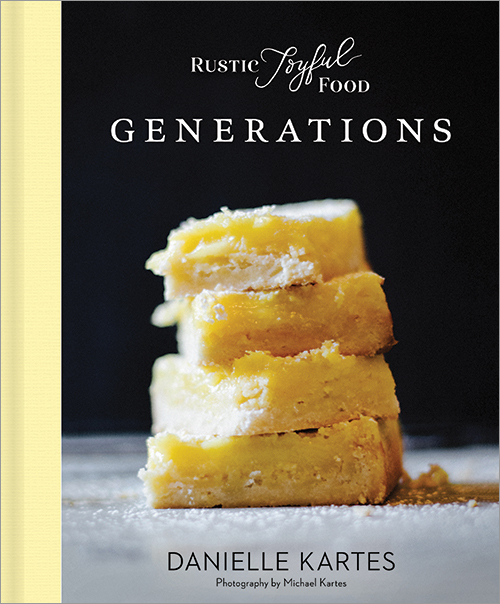 Rustic Joyful Food: Generations
Danielle Kartes
Rustic Joyful Food: Generations is a thoughtful look at family-driven comfort food – heirloom recipes that have been handed down. The recipes within these pages tell a story of a simpler time and well-worn hands. These recipes give a glimpse into my life and how I grew up; here, you'll find heartwarming stories about life, love, and the food that made me. These recipes I now cook for family and those I cherish. It's my hope you will find a recipe within these pages to cherish as well.
Join Caitlin in exploring biblical truth through the eyes of a farmer's wife, whether you are wrangling kids onto a school bus, sowing creative seeds in a business meeting, or walking the pastures of your own family farm.
Faith, Farming, and Family invites us to recognize God's beauty right in front of us so that we might find the courage to take the next step—or the first step—into His incredible calling.
Rustic Joyful Food: Meant to Share
Danielle Kartes
This life we've been given is truly meant to share. Rustic Joyful Food: Meant to Share is a tender look at the way food shapes our hearts, souls, and communities. The idea that it's not just a novelty but a necessity to give food to people and to cook for those we love is the backbone of this book, which celebrates connection and gives you all the tools you need to create amazing moments, one dish at a time, in a way that feels genuine, thoughtful, and effortless. We only have one chance to live life to the very fullest. The food in these pages will ignite connection, not perfection, and feed people in our lives. In the spirit of open-heartedness, I invite you to share your life, your food, and your story with the people in your life.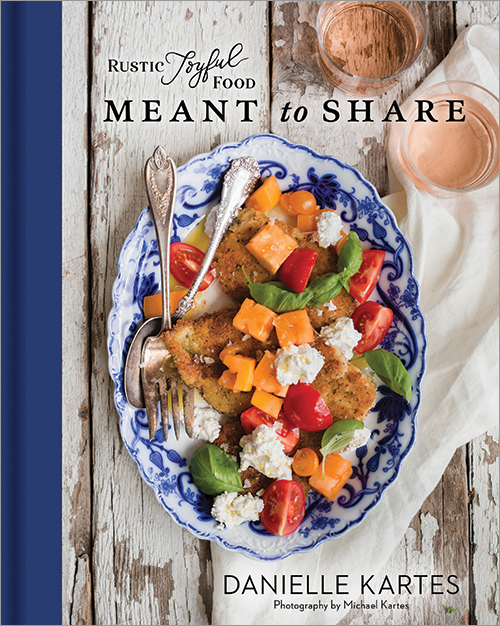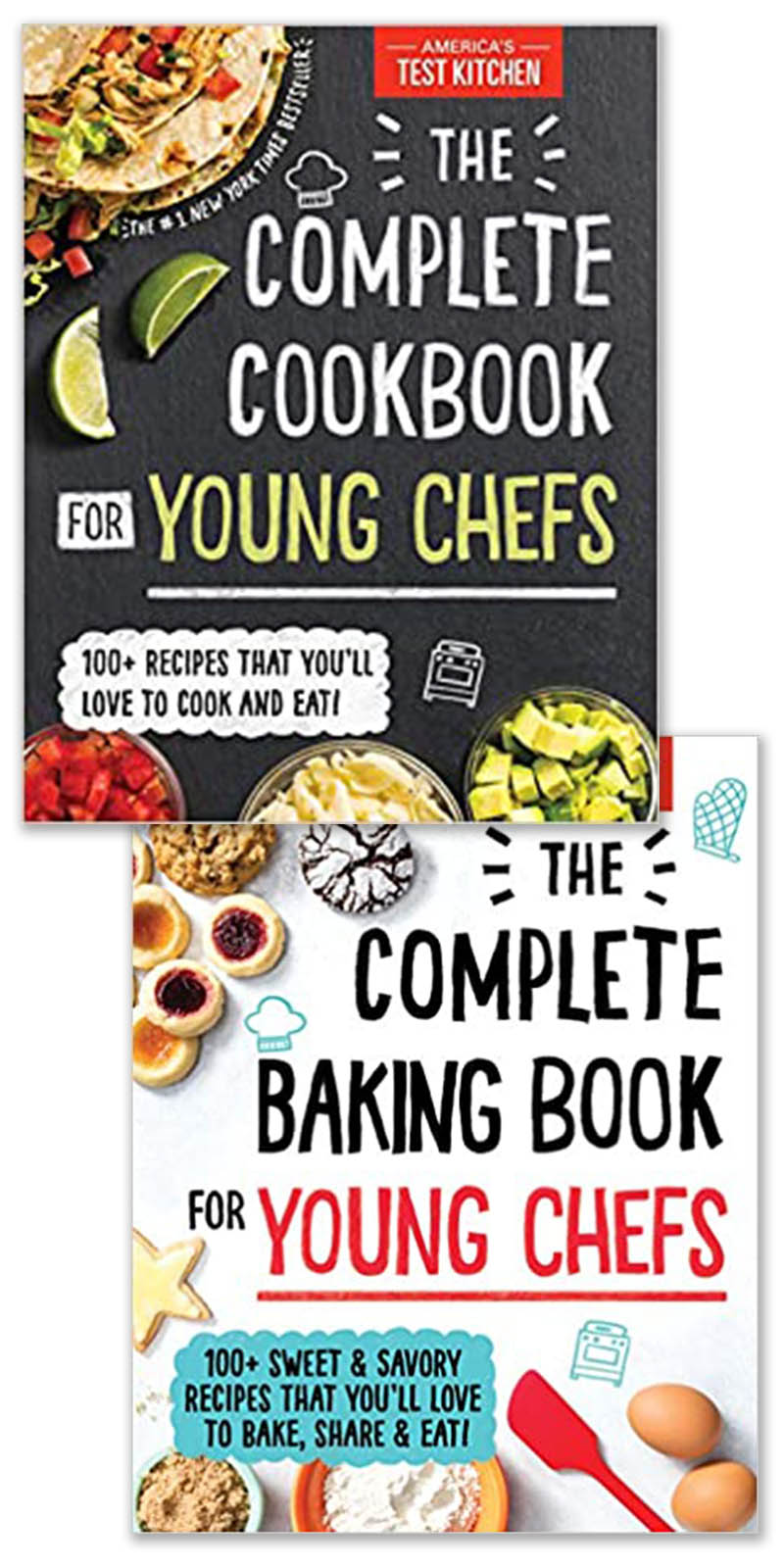 The Complete Cookbook & Baking Book For Young Chefs
America's Test Kitchen
The Complete Cookbook For Young Chefs
Want to bake the most-awesome-ever cupcakes?
Or surprise your family with breakfast tacos on Sunday morning? Looking for a quick snack after school? Or maybe something special for a sleepover? It's all here. Learn to cook like a pro—it's easier than you think.
For the first time ever, America's Test Kitchen is bringing our scientific know-how, rigorous testing, and hands-on learning to help KIDS in the kitchen!
Using kid-tested and approved recipes, America's Test Kitchen has created THE cookbook every kid chef needs on their shelf. Whether you're cooking for yourself, your friends, or your family, The Complete Cookbook for Young Chefs has delicious recipes that will wow!
The Complete Baking Book For Young Chefs
From the creators of the #1 New York Times bestselling cookbook for kids comes the ultimate baking book. America's Test Kitchen once again brings their scientific know-how, rigorous testing, and hands-on learning to KIDS!
Want to make your own soft pretzels? Or wow your friends with homemade empanadas? What about creating a showstopping pie? Maybe some chewy brownies after school? From breakfast to breads, from cookies to cakes (yes, even cupcakes!), learn to bake it all here. You can do this, and it's fun!
The Complete Baby & Toddler Cookbook
America's Test Kitchen
Being a new parent usually means an overload of information on how to keep your baby healthy and happy. But what information should we trust as parents? America's Test Kitchen, with their years of expertise and their tried-and-true testing methods, has opened their test kitchens for the first time ever to include the youngest of foodies: babies and toddlers!
From purees to smoothies to family meals that everyone can enjoy, this cookbook includes the very best (kitchen-tested!) recipes to get you through the early years. Whether you're looking for ways to introduce your child to solid foods or engage kids in the kitchen, this is the essential cookbook young families need.