Rada Cutlery
Kitchen Utensils
All of our Rada Kitchen Utensils are non-scratching and heat resistant, and come backed by the Rada Lifetime Guarantee.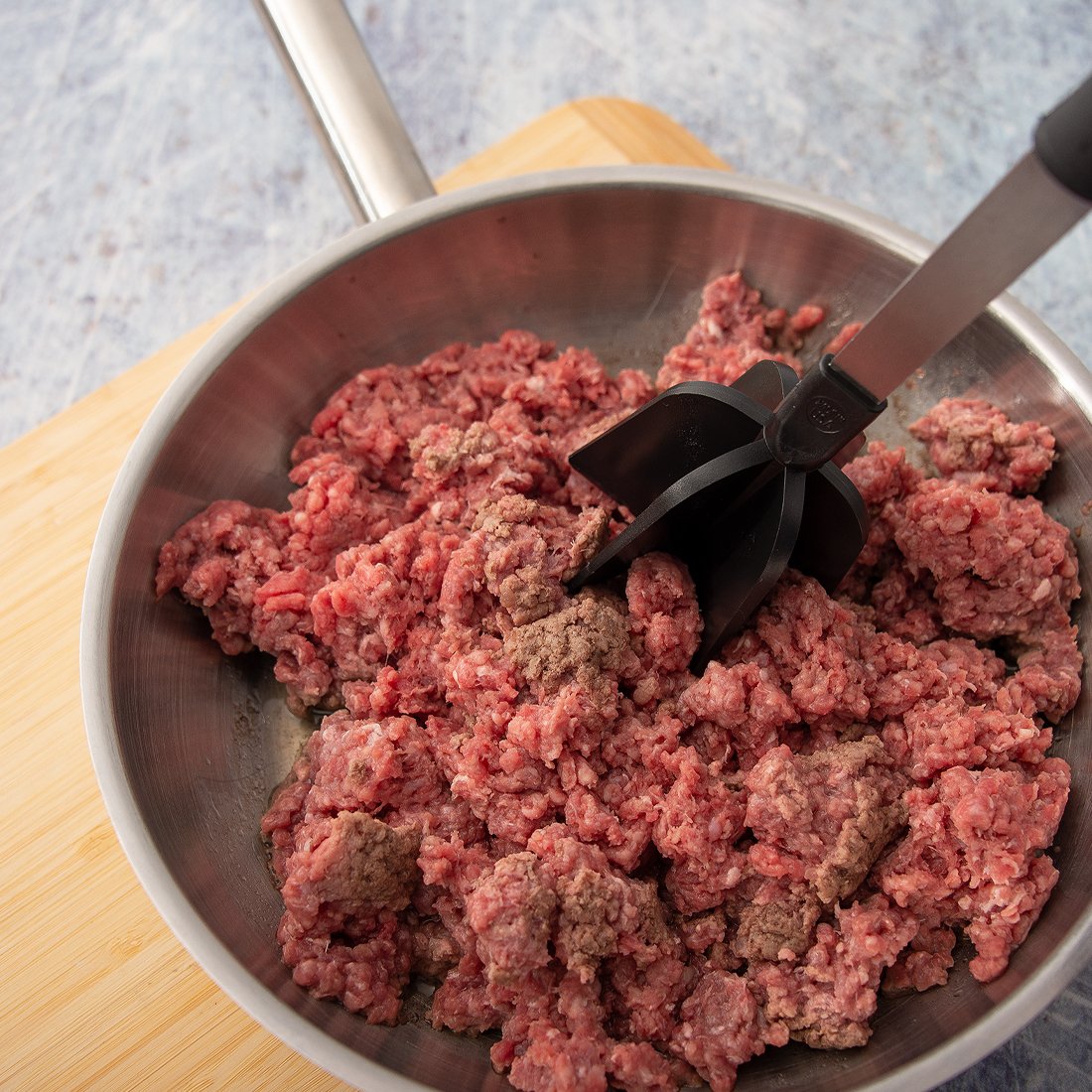 Meat Chopper
The Rada Cutlery Meat Choppers 6 blades are perfect for chopping and stirring ground meats while cooking in the pan.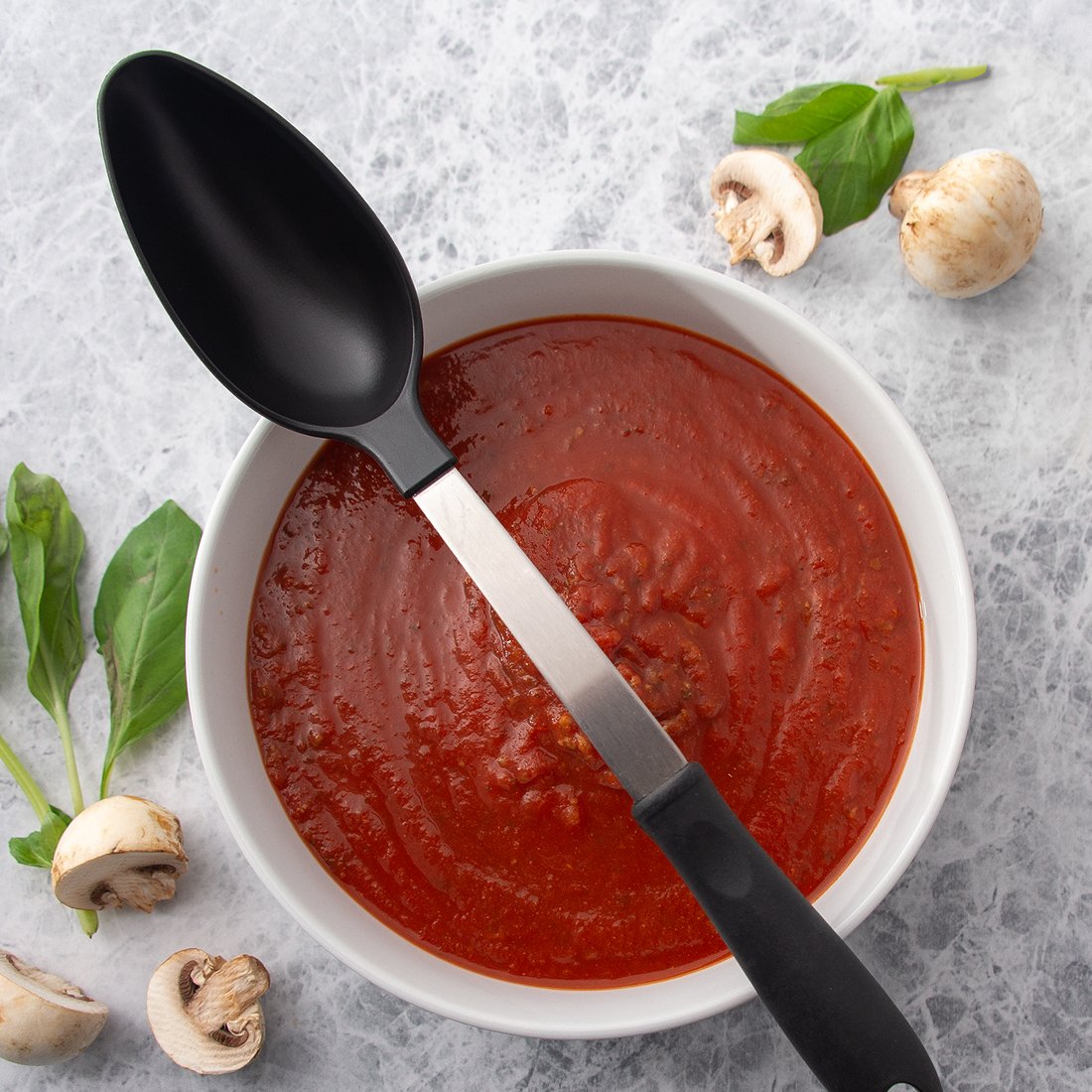 Basting Spoon
The Rada Cutlery Basting Spoon is heat resistant to 400 degrees and is dishwasher safe.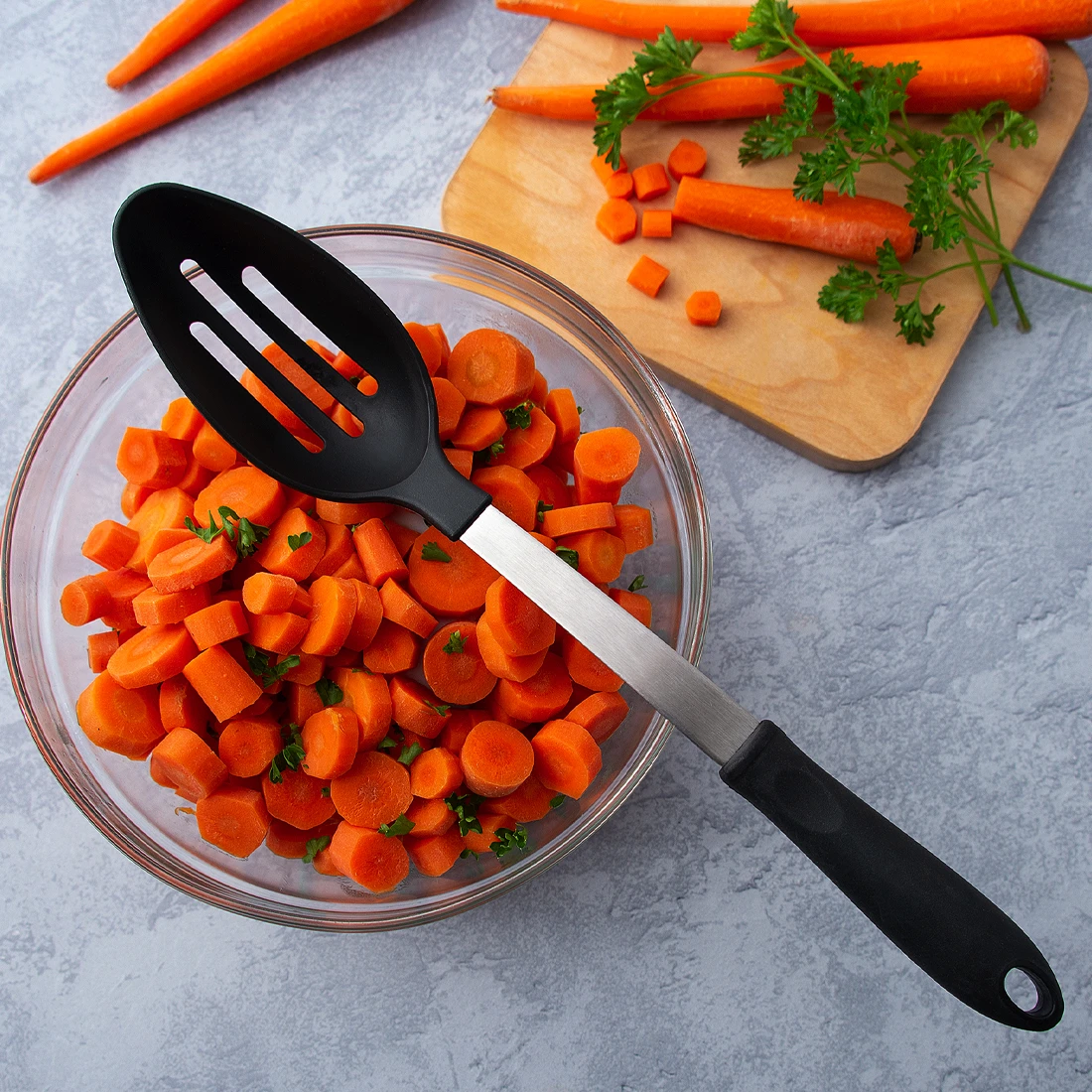 Slotted Spoon
The Rada Cutlery Slotted Spoon features a stainless steel stem with a nylon head and soft-grip handle.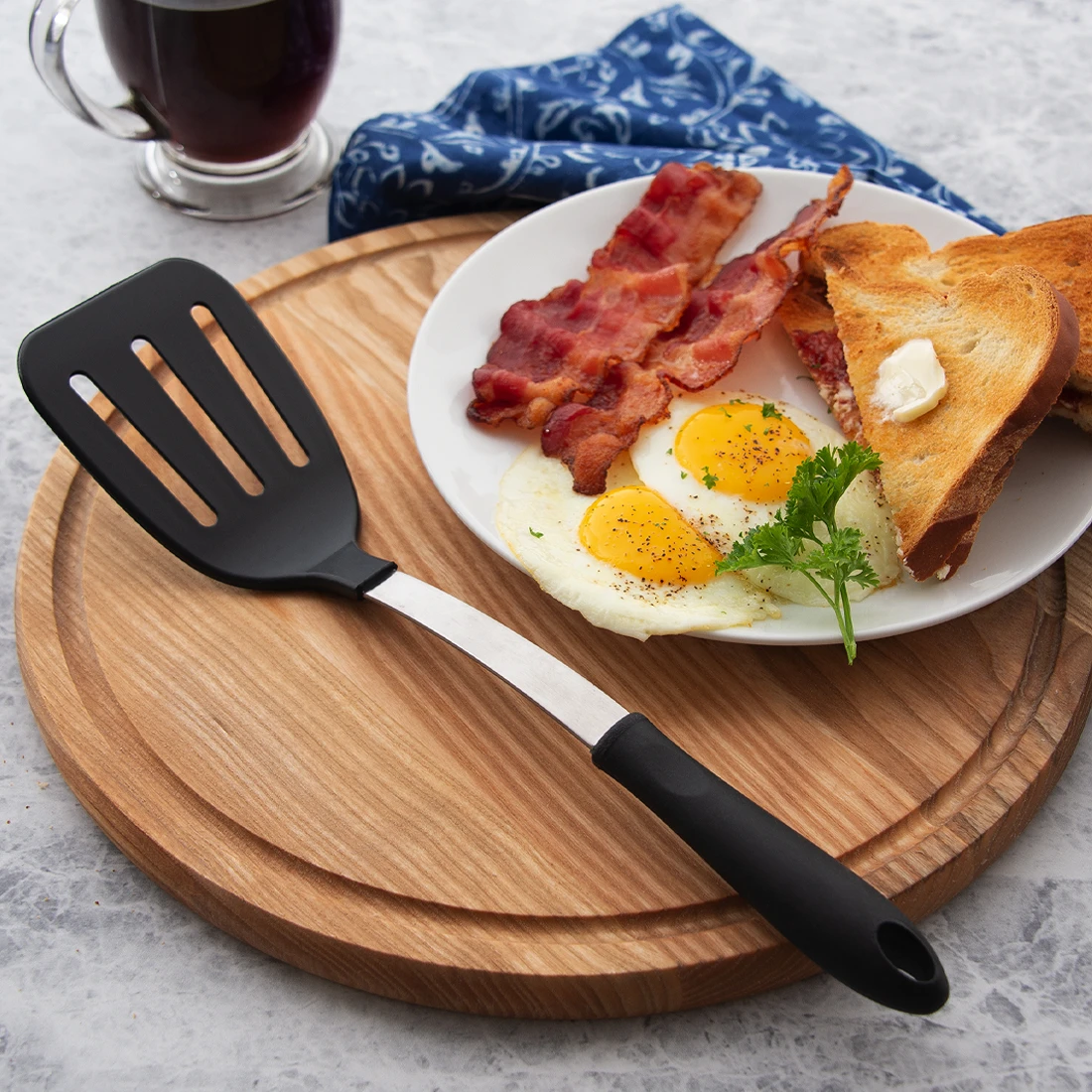 Slotted Turner
The Rada Cutlery Slotted Turner is heat resistant and features an ergonomic comfort grip handle.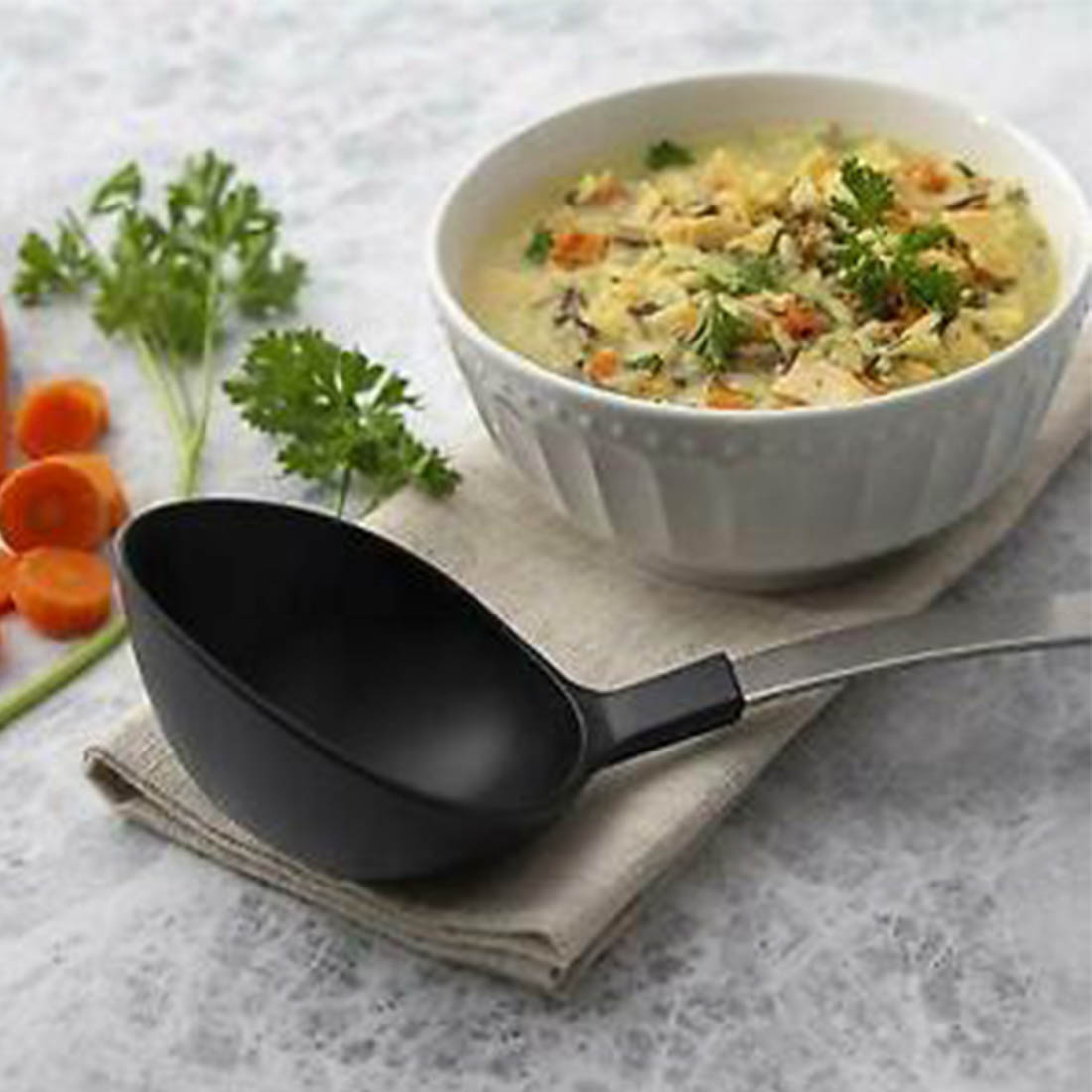 Ladle
The Rada Cutlery Ladle is a necessity for the home cook. Made of a durable non-scratch stain-resistant material this ladle won't harm delicate surfaces and is heat resistant.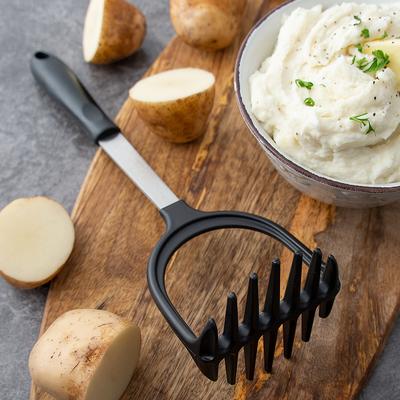 Potato Masher
The Rada Cutlery Potato Masher will have you mashing with ease inside your non-stick pan.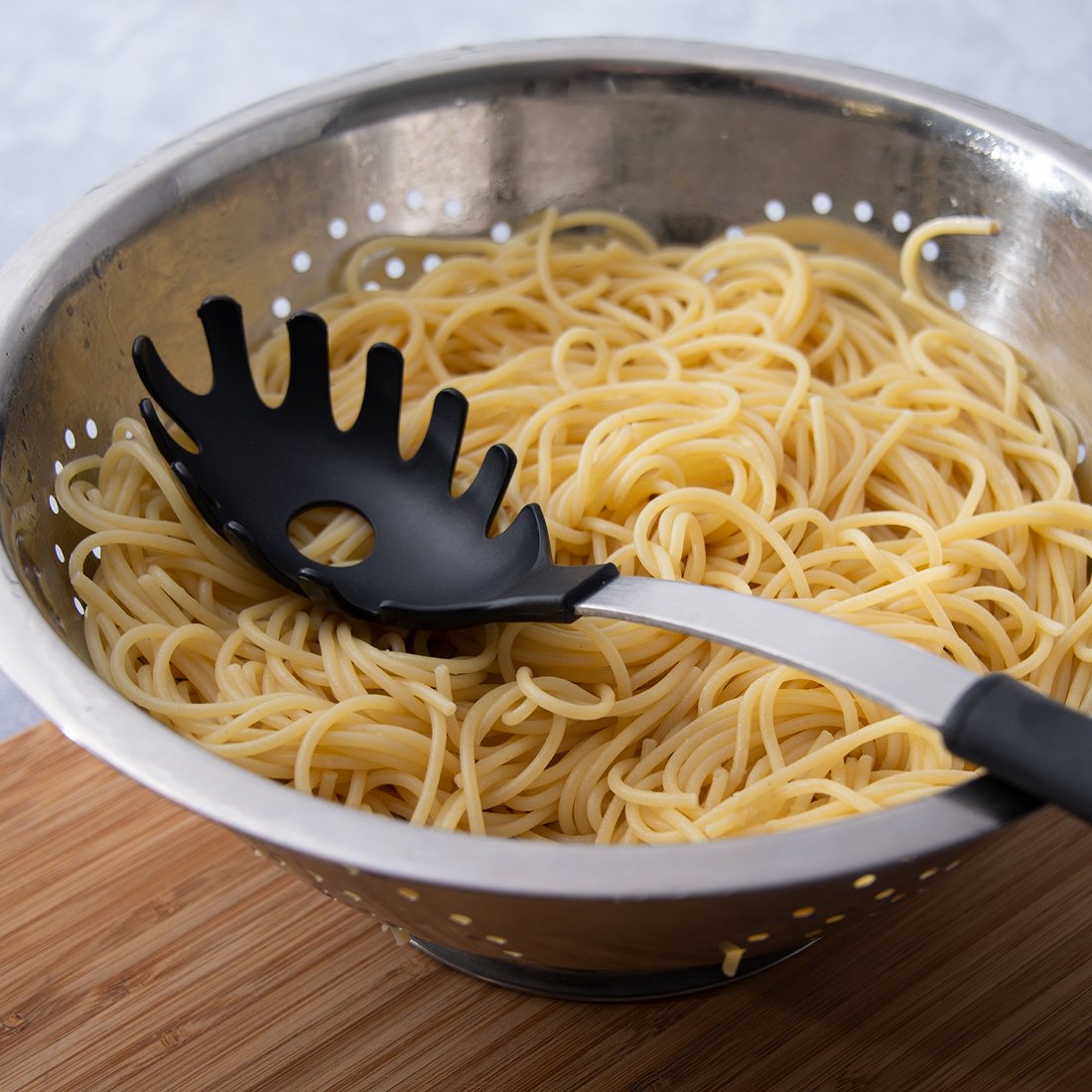 Pasta Server
The useful Rada Pasta Server lifts, portions, and serves spaghetti, linguini and angel hair pasta with a sturdy nylon bowl that is safe to use on non-stick cookware.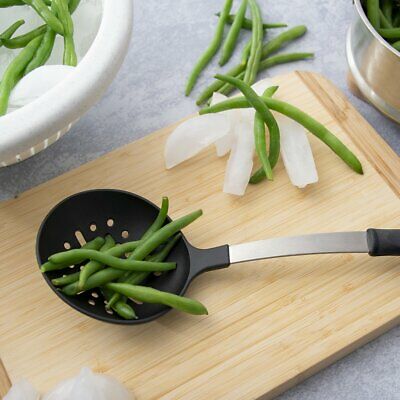 Skimmer
The Rada Cutlery Skimmer is designed for removing and draining cooked or fried food from hot water, soup, or oil.