Check out this fall's best new reads!
Hot New Releases
Fall is here! The brisk weather gives the perfect opportunity to snuggle up with a comfy blanket, steaming drink, and a new book. Get lost in a romantic suspense, ride along with a first responder, or learn to know Jesus through his miracles all from the comfort of your book nook!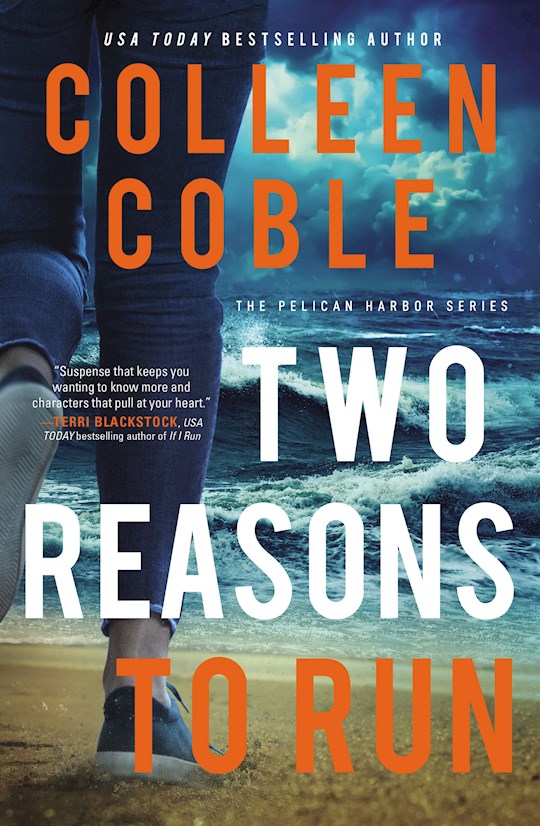 Two Reasons to Run
Colleene Coble
Gripping romantic suspense from USA TODAY bestselling author Colleen Coble. A lie changed her world. Police Chief Jane Hardy is still reeling from the scandal that rocked her small-town department just as she took over for her retired father—the man who wrecked her life with one little lie. Now she's finally been reunited with her presumed-dead fifteen-year-old son, Will, and his father, documentarian Reid Bechtol. A crisis looms.
When a murder aboard the oil platform Zeus exposes an environmental terrorist's plot to flood Mobile Bay with crude oil, Jane and Reid must put their feelings for each other behind them and work together to prevent the rig from being sabotaged. A killer targets her son. Then the terrorist puts her son Will's life on the line. Protecting him could be the common ground they need . . . but then ghosts from the past threaten to ruin Jane and Reid for good. She's got plenty of reasons to run. But what if she stays?
Jesus Politics
Phil Robertson
New York Times bestselling author and Duck Dynasty star Phil Robertson exposes the destructive nature of American politics and calls on Christians to actively participate in advancing the Kingdom of heaven on earth.
Exploring the problems facing our country and how Jesus would respond to each, Robertson offers a manifesto, showing us how to do good by King Jesus, bringing the kingdom of heaven to our homes, neighborhoods, churches, communities, and country. Jesus Politics charges readers to use their time, talents, resources, influence, and votes to protect and advance the policies of King Jesus. Together, Robertson declares that we can win back the soul of America, becoming a nation that proclaims, "In the King we trust."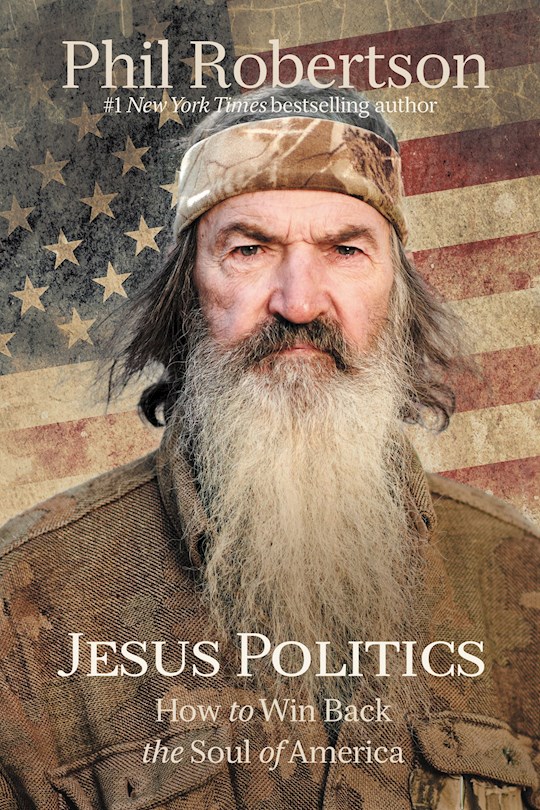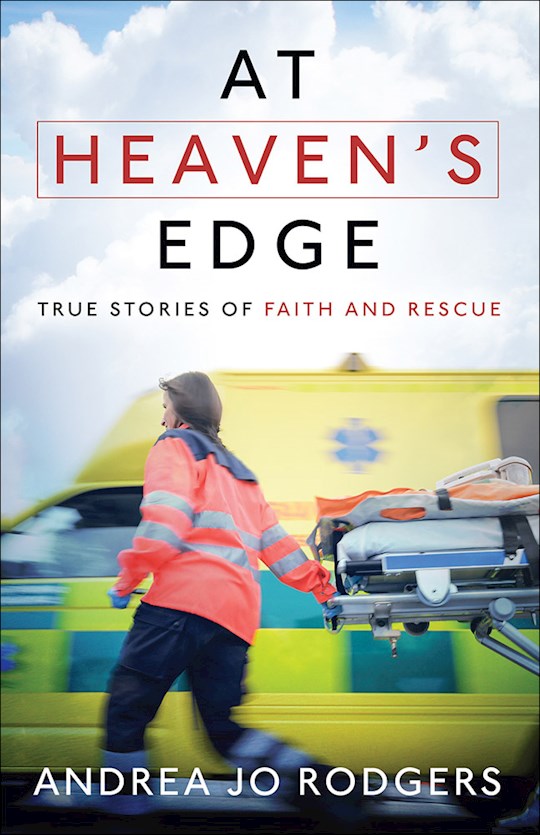 At Heaven's Edge
Andrea Jo Rodgers
Veteran EMT Andrea Rodgers has helped hundreds of people in their most vulnerable moments.
Some of the victims faced their mortality head-on and cried out to God for help. Many experienced fleeting but life-changing connections with their first responders. Often these crises became unexpected sources of inspiration.
Now Rodgers shares brief, real-life stories of heroic courage in the face of fear. In times of intense suffering, she has repeatedly witnessed signs of God's quiet intervention and healing presence.
Help From Heaven
Andrea Jo Rodgers
Do You Believe in Miracles? Experience the heart-pounding drama of real-life emergencies. Veteran EMT and physical therapist Andrea Jo Rodgers shares this all-new collection of accounts from her 30-plus years as a volunteer with her town's local first aid and emergency squad.
Arrive on the scene with Andrea and encounter… Lou, a dedicated war veteran who is granted a new tour of duty from God. A fearful flock of ducklings that slip down a storm drain during a false alarm. Everett, a resilient older man who goes for an unexpected ride on the hood of an intoxicated driver's car.
As you discover these and many more unforgettable stories, you'll be reminded that miracles do happen, whether it be through the heroic efforts of first responders, the Lord's divine intervention, or, often, both.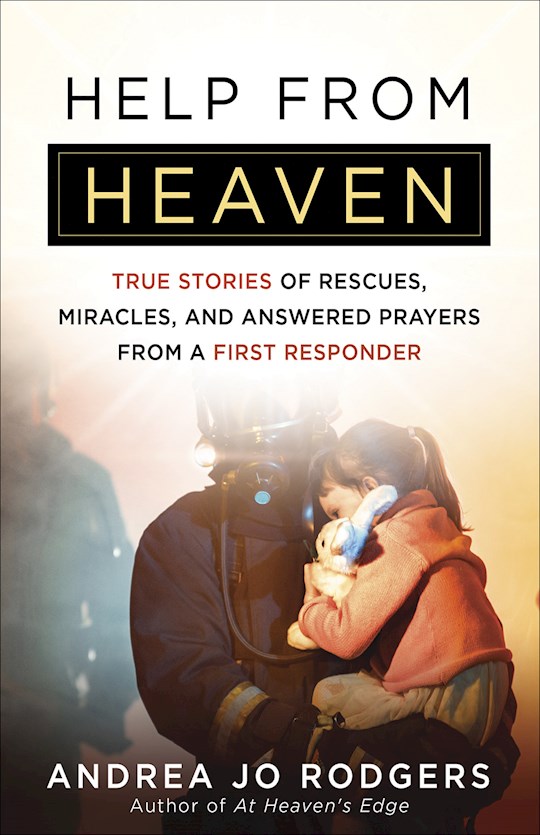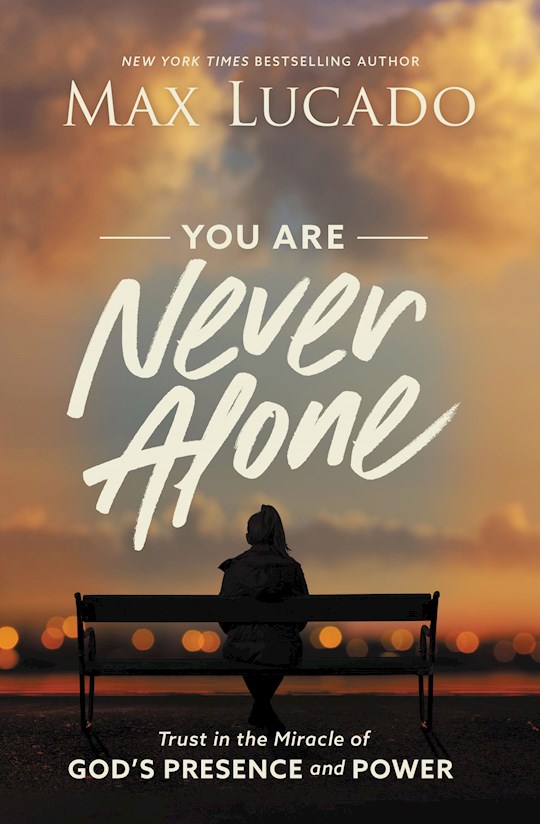 You Are Never Alone
Max Lucado
In You Are Never Alone, pastor and New York Times bestselling author Max Lucado will show you that you're stronger than you think because God is nearer than you know. You'll be comforted by the living, loving, miracle-working God who doesn't think twice about stepping into the thorny thickets of your world to lift you out.
When life feels depleted, does God care? When I hear him say "No", does he have a response? I'm facing an onslaught of challenges, will he help? When life grows dark and stormy, does he notice?I'm facing the fear of death, will he help me?
The answer in the life-giving miracles in the Gospel of John is a resounding yes. We long to believe in a living, loving, miracle-working God who won't think twice about stepping into the thorny thickets of our world and lift us out. If this is your desire, take a good look at the words of John and the miracles of Christ and see if they don't achieve their desired goal: "That you may believe that Jesus is the Christ, the Son of God, and that believing you may have life in his name" (Jn. 20:31).
NIV Thinline Bible For Teens
Zondervan
With a new, easy-to-read typeface, the NIV Bible for Teens, Thinline Edition invites teens to deeply explore God's Word anywhere they are. Measuring less than an inch thick, this is the perfect on-the-go Bible to take to church, school, or travel. The colorful, trendy Blue Leathersoft cover creates a Bible that teens will love to carry.