Fluffy Blueberry Pancakes
Filled with antioxidants, these fluffy pancakes will help you start your day off right!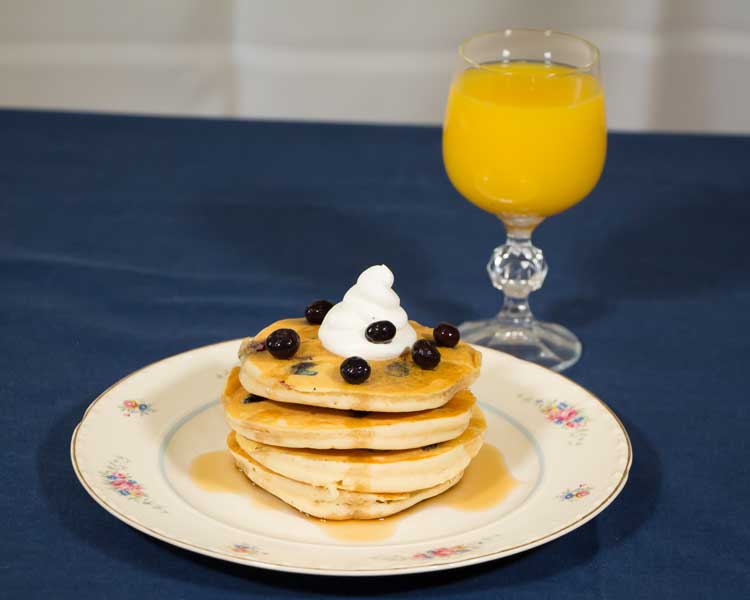 Fluffy Blueberry Pancakes
Ingredients:
3 cups Krusteaz Sweet Pancake Mix
1 cup water
2/3 cup lemon-lime soda
1 cup blueberries, fresh or frozen
Directions:
Preheat griddle over medium heat. Mix the pancake mix, water, and lemon-lime soda in a medium bowl.
Spray griddle with cooking spray or grease with butter. Drop batter by 1/4 cup scoop or to desired size. Sprinkle a few blueberries over each pancake.
The pancakes are ready to flip when they are covered in bubbles, the edges look dry, and the underside is browned. Flip carefully and cook for a few more minutes.
Enjoy topped with butter, maple syrup, whipped cream, and more blueberries!
Note:
We prefer to sprinkle the blueberries as the pancakes cook, to ensure even distribution and prevent discoloring of the batter.